Not like that....
Ok, since I am going to be on here, gaining knowledge, I guess I should contribute what I can! You gotta give to get back!
I heard about this idea on another forum, and even posted pretty much the same tech article on it, but didn't see it here. Thought this may help expand the tech article knowledge base!
On the bed rails of my truck, there were a ton of holes, as well as where I pulled off my emblems and mirrors. I wanted to get rid of the holes, and NOT fill them in with bondo or glass.
SO, this is what I did. You will need nails and washers that are NOT zinc coated or galvanized. You may have to look for them. You will also need a couple of hammers, body hammers or ball pein. Bondo, sand paper, primer paint, all prep, and a welder.
I don't claim to be a welder, or a body man, and I knocked this one out just fine. You just need one nail and washer per hole. Weld the washers to the nails, and grind the heads to look like carriage bolts, like so.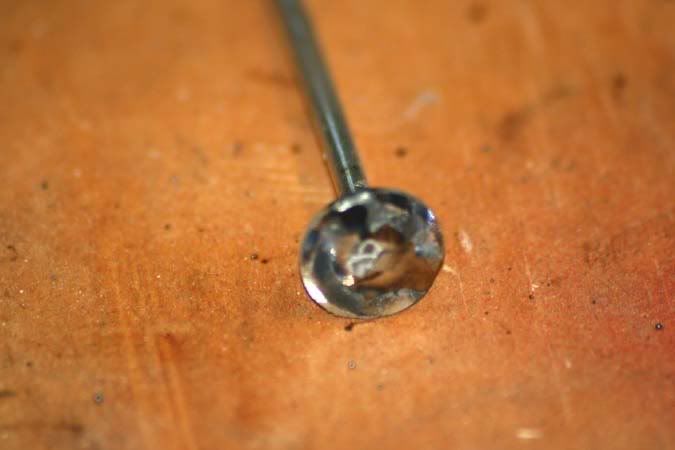 Sand down the areas where you want to fill in the holes, and use your hammers to "dimple" the area surrounding the holes you want to fill like this.
Next, Tack the nails into the holes, using the exposed nail to "hold" onto. The result will look a little mid-evil, but don't worry, we'll fix that. Here is a shot of one of my emblem holes with the nail welded in.
Grind the nail off and the welds smooth...
continued in part 2